Cáritas Coimbra shared experiences on Senior Health Innovation
Cáritas Coimbra was on February 27 in Pombal to discuss the need for greater planning and joint work in the strategy of support to older citizens at the conference ON Care – Innovation in Senior Health.
The initiative was promoted by the Foundation Dr. José Lourenço Júnior, Abiul as part of its mission to support the elderly, in partnership with the Municipal Council of Pombal.
The Foundation Dr. José Lourenço Júnior is a member of the Portuguese Network of Smart, Healthy and Age-Friendly Environments, of which Cáritas Coimbra is a Technical Coordinator, being this event of direct relevance to the topics addressed by the Network, so this will be one of the initiatives presented.
Cáritas Coimbra had the opportunity of presenting some of its ongoing projects in the field of active aging and improvement of the quality of life and health of older citizens, funded by the European Commission under the H2020 program, the AAL / FCT Program or national funds.
As examples, Cáritas Coimbra is developing the Smartwork project, which aims to develop and validate life-style and work environments that are more friendly to older people, and will launch the Lifebots Exchange project in April in the area of international, interdisciplinary and intersectoral collaboration of social robotic technology for health care.
In the health area, the Jumpair project focuses on the prevention and treatment of pressure ulcers; DAPAS, which aims to develop innovative and centralized solutions for the elderly and their network of caregivers; Toilet4me aimed at promoting the autonomy of older citizens through adapted toilets in public and semi-public spaces and the ReHab project that will test an innovative program of cognitive and functional rehabilitation at home.
These and more innovative projects of Cáritas Coimbra were presented and discussed in the search for good practices and vision for the future.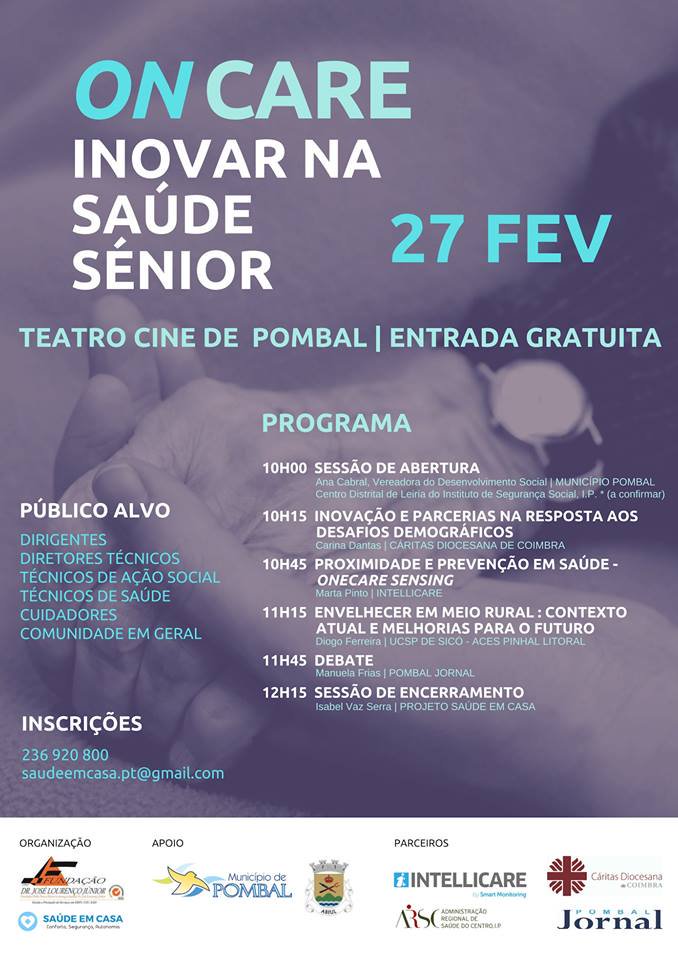 ---