JOINT STATEMENT ON SMART HEALTHY AGE-FRIENDLY ENVIRONMENTS PRESENTED IN BRUSSELS
Caritas Coimbra and AFEdemy presented the Joint Statement on Smart Healthy Age-Friendly Environments to the European Commission in the Annual EU Health Policy Platform Event in Brussels, on 12 November.
During 2018, Cáritas Coimbra, in partnership with AFEdemy, was coordinator of the SHAFE Thematic Network – a network approved by the European Commission (DG Sante + DG Connect) under the theme Smart Healthy Age-Friendly Environments.
The specific goal of SHAFE is to give priority to the two main aspects of Age-Friendly Environments – the creation of eHealth and mHealth solutions, with a focus on quality and cost-effectiveness.
The Thematic Network has grown much more than expected and has more than 110 partner organizations from across Europe, representing large numbers of people that formally subscribed, participated and endorsed the final documents: the Framing Paper and the Joint Statement.
The Joint Statement contains the main areas of recommendation resulting from the research carried out during 2018, from the contributions collected through survey responses and personal interviews with European opinion leaders. The responsiveness of the European Commission was extremely positive and SHAFE was invited to participate in one of the working groups on Innovation, and the large-scale transformation of health systems into a digital ageing society.
While the policy recommendations formulated in the Joint Statement only have a real impact if incorporated into the policies defined at the level of the European Union and the Member States, the results of this work was shared with MEPs in the expectation that they would be useful for taking and can contributing in some way to a new approach to Health, Innovation and Competitiveness policies.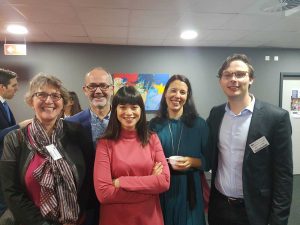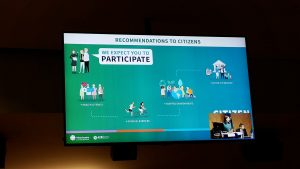 ---