Cáritas Coimbra was present at the UNECE Conference on Ageing
The event took place at the Lisbon Congress Center on 21 and 22 September and brought together senior officials from 49 Member States of the UNECE (United Nations Economic Commission for Europe) as well as other relevant entities, namely the United Nations The European Commission, the OECD and representatives of five CPLP countries and also India.
The main objectives of this conference are to promote active, healthy and dignified ageing, as well as to combat aging. In it, an evaluation was made of the Madrid Declaration on Ageing (2002), a process that happens every five years.
On the first day, the MIPAA / RIS implementation report (MIPAA: The Madrid International Plan of Action on Ageing / Regional Implementation Strategy for MIPAA for the UNECE Region) has been presented since 2012 in three discussion panels: recognizing the potential of the older people, encourage active ageing and ensure ageing with dignity.
On the second day, ministers from UNECE Member States met for a discussion, which resulted in the Lisbon Ministerial Declaration 2017, with the guidelines for the next 5 years (until 2022).
Also in the framework of the Conference, the day before its inception, a meeting took place that brought together 150 Non-Governmental Organizations of the Member States of the UNECE and 80 researchers. Two declarations came out of this meeting, which were presented to the ministers.
The NGO statement reinforced that it is important to remove barriers and involve older people and their representative institutions in monitoring and implementing the MIPAA, in order to use its potential in building consensus among all stakeholders involved in creating a society inclusive for all ages.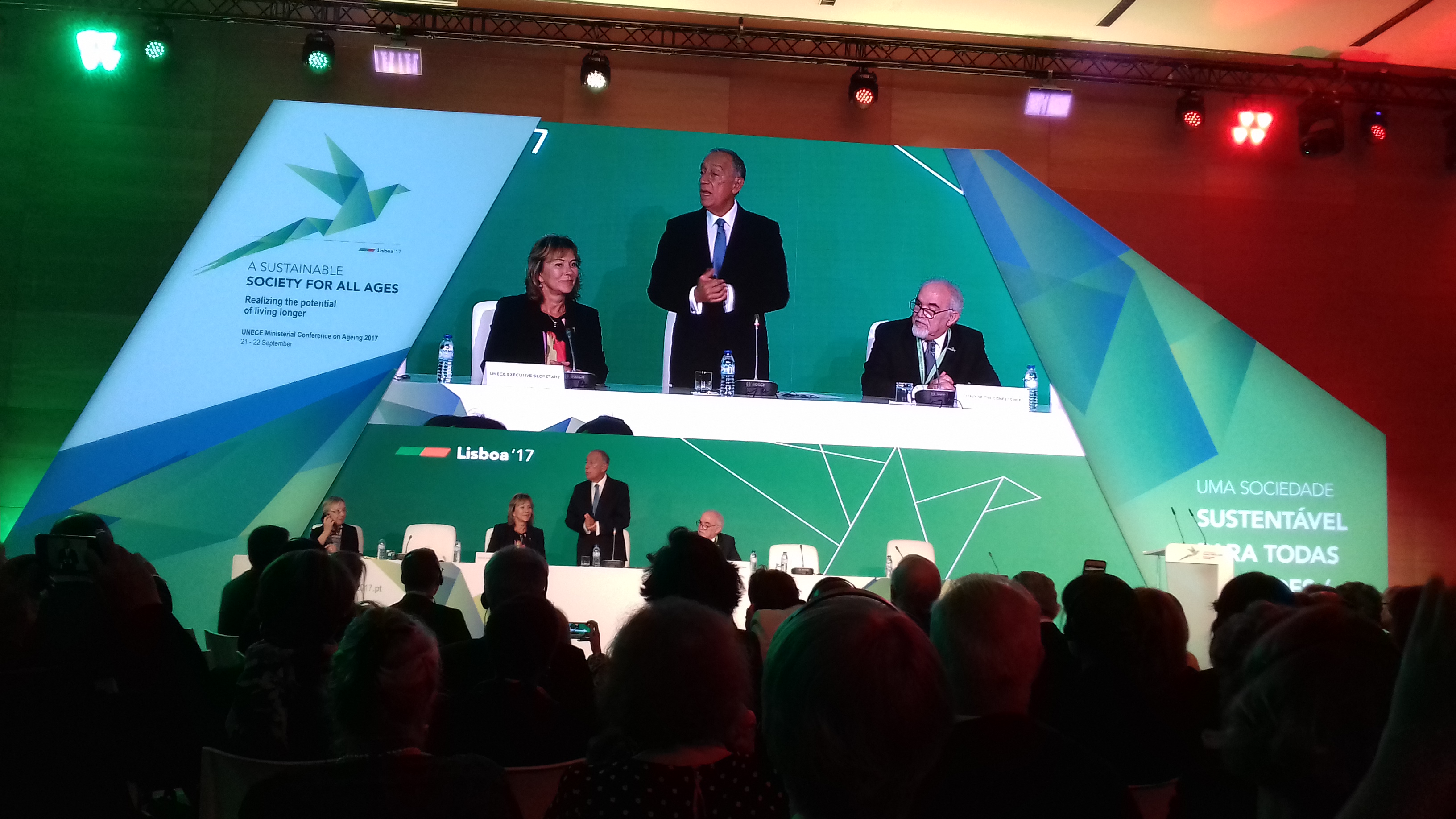 ---