Second face-to-face AGAPE Consortium meeting
On the 29th and 30th of November, Cáritas Coimbra participated in the second face-to-face Consortium meeting of the #Agapeecosystem project, hosted by project partner #LIST in Luxembourg. CDC was represented by the project manager Ângela Pinto, who presented the results of co-creation activities (workshops and focus groups) conducted under the scope of WP1. Elisabete Pitarma and Bruna Franceschini followed the meeting remotely.
In addition, and together with project partner LIST, CDC conducted a joint workshop and training on Ethics and Data management with the view to promote ethical standards, best practices, and instructions on ethical formalities.
This two-day discussion meeting brought together partners with different expertise and roles, representing a key moment for the development and success of the AGAPE project ecosystem.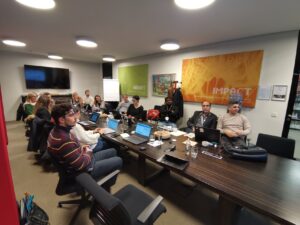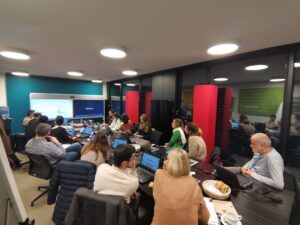 ---