Project that detects falls tested in Cáritas Coimbra's Nursing Home
Cáritas Coimbra's Nursing Home Santo António has been testing the DIANA project pilot, under the scope of the AAL Programme, which consists in the installation of sensors in bedrooms and bathrooms with the purpose of detecting falls, as well as providing relevant information to prevent them.
In an initial phase, in August and September, the sensors were tested in the participants' bedrooms. Subsequently, the pilot moved on to the second phase of testing and in October and November the sensors were also being installed in the participants' bathrooms.
Throughout this four-month period, the DIANA project presented itself as an ally in the caregivers' tasks and, at the same time, allowed to improve the quality of life and safety of older people and people with cognitive vulnerabilities. For 24 hours a day, 7 days a week, the DIANA system assisted in monitoring the safety of these people, supporting their routines and activities of daily living.
Based on enabling the detection of falls and providing relevant information to prevent them, the DIANA pilot focused on personal hygiene activities, thus being a pioneer in this technological area, strongly reducing the concerns of formal caregivers, who are then available for more emergent situations.
As a balance, on 17 November, a workshop was held with some caregivers from Nursing Home Santo António, with the purpose of summarising the project, where some events detected by the sensors were discussed, demonstrating their usability and effectiveness.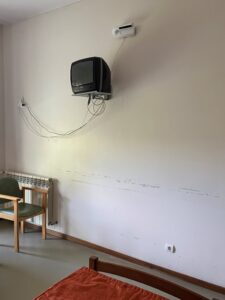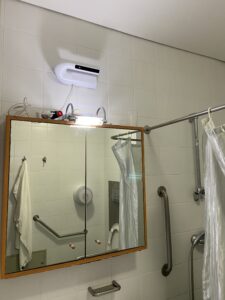 ---