Cáritas Coimbra speaks about Ethics at an International Congress
On December 7th, Cáritas Coimbra, through its Ethics Team of the Innovation Department, participated in the II International Congress on New Challenges of Human Rights, in which there was an opportunity to debate and disseminate the different ethical-legal aspects of some of the projects that are taking place in the institution.
Three presentations were carried out by Cáritas Coimbra, namely: "Ethical guidelines to conduct research with older people in the context of technological innovation: the model of the Pharaon project"; "3D sensors and the right to privacy: approach of the DIANA project"; and "The application of the general data protection regulation in the informed consent of research projects involving older people and new technologies".
Cáritas Coimbra fulfils the task related to ethical guidance in the various projects it is part of, playing a central role in safeguarding the interests, well-being, information and protection of all participants, as well as promoting and raising awareness about the best understandings in terms of research ethics, pilot implementation and legal compliance as a whole. 
To learn more about the projects that Cáritas Coimbra is part of, please visit:
https://en.caritascoimbra.pt/projects/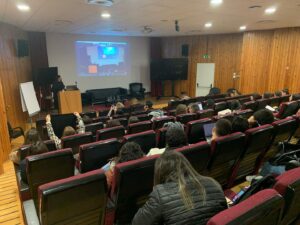 ---