IGCAL consortium met in February through videoconference
Cáritas Coimbra participated in the virtual meeting and workshop of the Improving Guidance and Counselling in Adult Learning project (IGCAL), on February 9th and 11th, 2021. The consortium meeting, the first in 2021, aimed to discuss the results of the testing phase of the 1st version of the project's pedagogical tool and working on the development of the 2nd version, among other issues.
At the February 11th workshop, the consortium worked on the 2nd version of the project's pedagogical tool, based on the good practices of the partners and the testing phase of the 1st version. Cáritas Coimbra carried out the testing phase with the users of the Insertion Community Centre (CCI) – Centro Comunitário de Inserção. This project aims to develop a pedagogical tool to map background learning parameters of adult learners, to expand and develop the skills of educators and/or other employees (as social work technicians, counsellors, etc.) who support these learners and, therefore, break new ground of lifelong guidance and counselling. The goal is to encourage people to invest in their training and increase skills and, thus, support the creation and access to professional qualification paths.
The project is now working in the analysis of the results of the testing phase and, with the integration of feedback from participants, will adapt the pedagogical tool for an online version.
IGCAL is a project of European Commission's Erasmus+ Program, KA204 – Strategic Partnerships for adult education. The consortium consists of Cáritas Coimbra (Portugal), AFEdemy (Netherlands), University for Adult Education Celje (Slovenia) and Työväen Akatemia (Finland), who is the coordinator.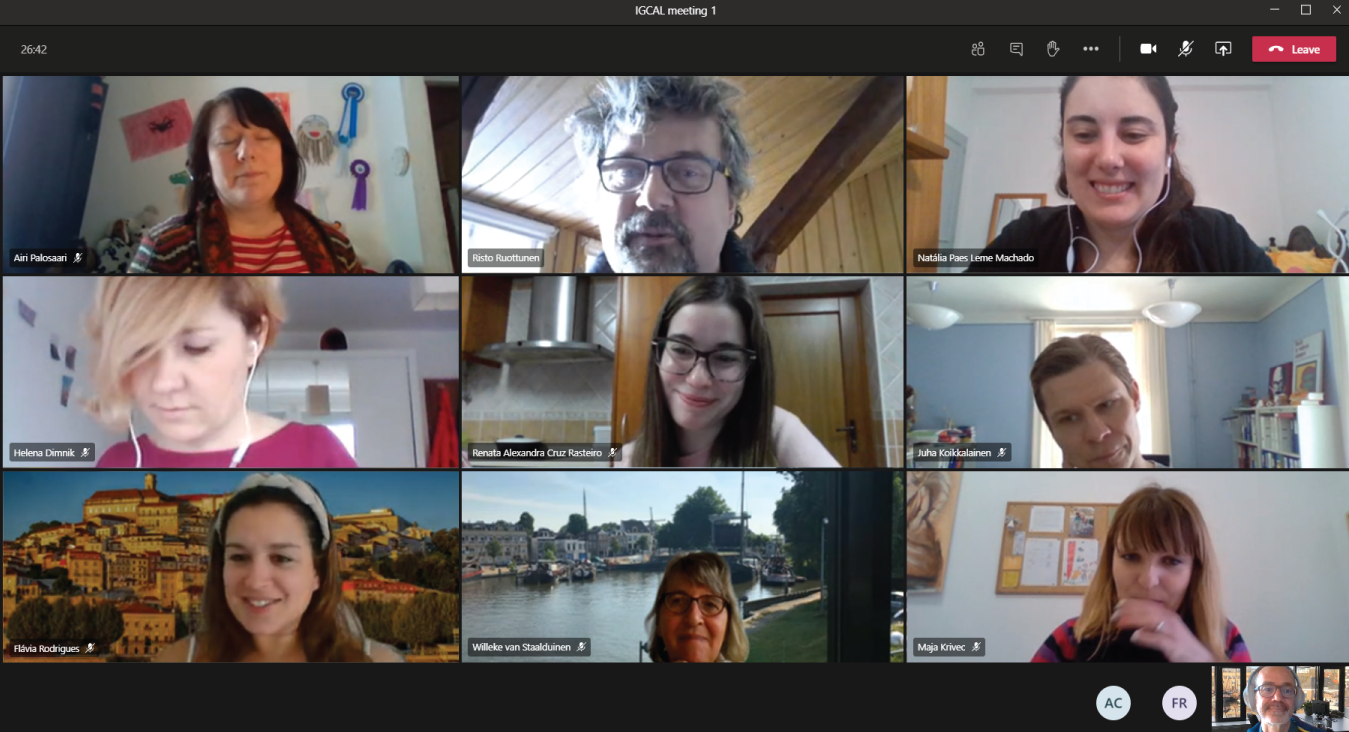 ---