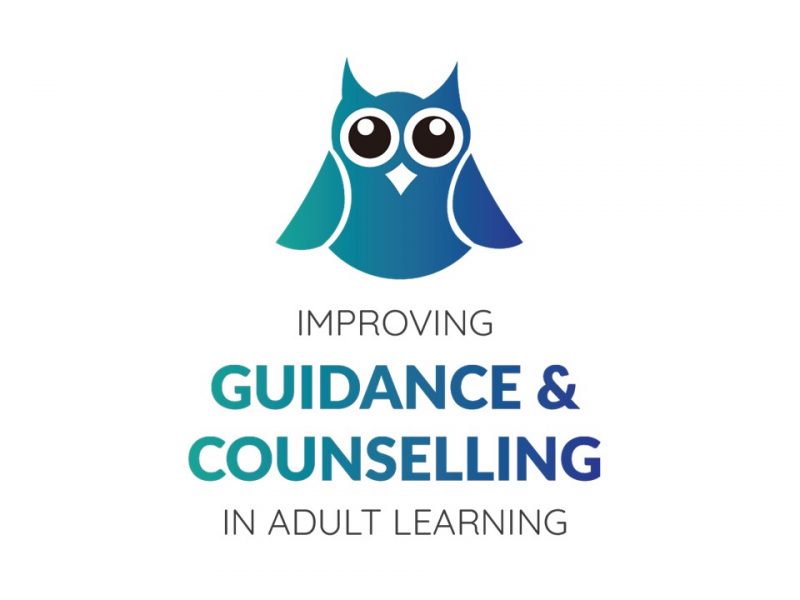 IGCAL – IMPROVING GUIDANCE AND COUNSELLING IN ADULT LEARNING
IGCAL is a two-year long project of Erasmus+KA204 – Strategic Partnerships for adult education. It is a cooperation between four adult education institutions: AFEdemy, Academy on age-friendly environments in Europe B.V. from The Netherlands, Caritas Coimbra from Portugal, Ljudska univerza Celje from Slovenia and Työväen Akatemia from Finland, which is the coordinator. Two of the partners work mainly with adults and older adult learners, while two other partners work with young adults. This will give the project better understanding of the needs of lifelong learning. The project will increase the quality of adult education by innovating effective ways of lifelong guidance and counselling. The aim is to develop a pedagogical tool to map background-learning parameters of adult learners and thus support the setting up of, and access to, upskilling pathways. It is possible to facilitate adult learners' studies through effective guidance and counselling, aimed at overcoming the barriers to learning and studying. In the case of low skilled adult learners, individual guidance and counselling becomes essential.
The pedagogical tool will extend and develop the competences of educators and other personnel who support adult learners. Through effective outreach, guidance and motivation strategies, they will be able to encourage low-skilled or low-qualified adults of all ages to progress towards higher qualifications. By doing so, they will increase the demand and take-up of adult education. The educational staff in each partner organisation will also use the tool after the project with future adult learners of different ages, including low-skilled or low-qualified adults. That will encourage new sets of adult learners to progress towards higher qualifications. As well as promoting cooperation, the sharing of experience, and the exchange of knowledge and best practices from different European countries in four transnational project meetings there will also always be shared local cultural activities and an introduction to current societal or political issues in the country by a special expert lecturer. This will give to the participating adult educators a chance for better understanding of the similarities and differences between various areas of the European Union. This will improve the professional skills of the staff of every partner, and thus build organisational capacity to operate on a wider European level. There will be an online version of the methodology of the developed pedagogical tool that will present it there to a wider audience. It will be written in English and translated into the native languages with national perspective. There will be an article on EPALE about guidance and counselling practices in adult learning written by the project. The article will also be published on the web pages of each partner as well as in their social media.
---
MAIN TASKS OF CDC IN THE PROJECT:
Caritas Coimbra participates in all IOs, being leader of IO2:
IO1: Report on counselling practices
IO2: The first version of the pedagogical tool for guidance and counselling of adult learners
IO3: Pedagogical tool for guidance and counselling of adult learners
IO4: Article on EPALE
IO5: Online version of the methodology
In IO2 (which is leaded by Caritas Coimbra), each partner will test new practices represented in the report on counselling practices with their adult learners. Potentially transferable elements of innovation will be the base on which the first version of the pedagogical tool of counselling and guidance will be built. The pedagogical tool will have elements and practices to map adult learners´ background learning parameters such as
Recognition of prior learning
Self-awareness as a learner
Ability to make independent choices and evaluations
Adult learners´ self-esteem, self-respect and self-efficacy
Metacognitive skills
Motivation
Social economic background
The tool might be a questionnaire on the web, a list of questions for person-to-person interview or some other alternative. There might even be technically different tools used in different partner organisations. It will be based on the best practices of every partner. It will be written in English and partners will translate it into their native language.
---
SUMMARY OF THE PROJECT
Project Name: IGCAL – Improving Guidance And Counselling In Adult Learning
Project Acronym: IGCAL
Start date: 01/09/2019
End date: 31/08/2021
Total Budget: 60 911€
Name of the coordinator: Työväen Akatemia, Finlândia
Partners:
Cáritas Diocesana de Coimbra, Portugal
Työväen Akatemia, Finlândia
Ljudska univerza Celje, Eslovénia
AFEdemy, Academy on age-friendly environments in Europe B.V., Holanda
---
PROJECT FUNDING:

This project is funded by the Erasmus + Program, strategic partnerships (key activity 2), with AGREEMENT NUMBER – 2019-1-FI01-KA204-060698.
---
DOCUMENTS:
HANDBOOK OF THE BEST PRACTICES TO MAP BACKGROUND-LEARNING PARAMETERS | English Version
HANDBOOK OF THE BEST PRACTICES TO MAP BACKGROUND-LEARNING PARAMETERS | Portuguese Version
---
NEWS:
IGCAL consortium met virtually to discuss project developments
IGCAL consortium meets for the second time this year
Coimbra hosted the IGCAL project meeting
Coimbra hosts the second meeting of the IGCAL project consortium
IGCAL | Cáritas Coimbra's new project will be launched in Finland