Cáritas Coimbra participated in the first consortium meeting of the Dapas Project in Bilbao
Cáritas Coimbra, represented by Ana Luísa Jegundo and Natália Machado from the Innovation Department, participated in the first consortium meeting of the DAPAS project, on 09 and 10 July 2019, in Bilbao, Spain. This meeting happened after the successful kick-off meeting in Graz, Austria in September 2018.
Warmly hosted at the University of Deusto, the partners analysed the significant progress observed so far and was an opportunity to plan the next steps of the project, in order to start the pilots in late 2019.
On the first day of the meeting, the partners discussed the 6 work packages of the project, at which time Cáritas Coimbra presented the work developed in the two deliverables that led, delivered in May 2019.
On the second day of the meeting, divided into parallel thematic sessions, the technical partners discussed how to develop support system integration and the other partners attended the Vienna Medical University explanation of the pilot recruitment and randomization process.
The DAPAS project (Deploying AAL Packages at Scale) aims to provide an innovative solution by bringing together and testing the previous success results of AAL projects, such as Emma, Kwido and RelaxedCare, developed from different companies in different countries. These innovative solutions will be combined to one product that can be distributed on a larger scale thus to improve the quality of life of many people, especially for older people and their caregivers. Cáritas Coimbra will be one of the institutions that will implement the pilot in a real environment.
This project is coordinated by Exthex, Austria, and the consortium is composed by  Cáritas Diocesana de Coimbra (Portugal), Ideable and University of Deusto (Spain), Stéftung Hëllef Doheem Foundation (Luxemburg), Medical University of Vienna, New Design University, Red Cross Styria and Austrian Institute of Technology GmbH (Austria).
To learn more about the project you can consult the information leaflet available here and the DAPAS project website.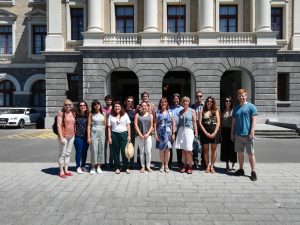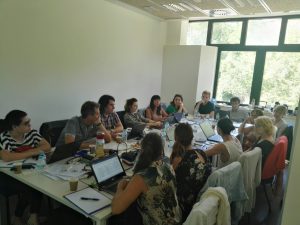 ---