Cáritas Coimbra at the General Assembly table of the European Covenant on Demographic Change in Bilbao
Caritas of Coimbra was, as a member of the board, at the General Assembly table of the European Convention on Demographic Change, represented by the Vice-President of the Convention, Carina Dantas and a member of the Assembly, Ana Jegundo.
Carina Dantas was also conducting the formal presentation of the Activities Report held the previous year and then discussing with the members of the Assembly the strategy for the next working period, including future financing and services to be provided to the members.
The Covenant on Demographic Change is a non-profit European organization which aims to bring together all local, regional and national authorities and other stakeholders who are committed to cooperate and implement evidence-based solutions to support active and healthy ageing as a comprehensive response to the demographic challenge of Europe, with more than 160 active members.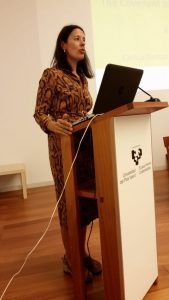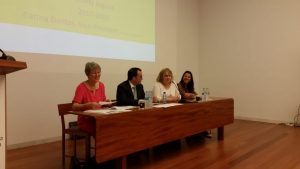 ---