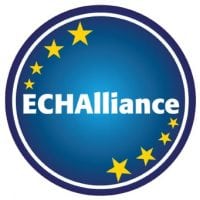 Caritas Coimbra was admitted in November 2017 as a member of ECHAlliance – the European Connected Health Alliance.
ECHAlliance is a global non-profit organization that works to facilitate international connections around ecosystems that can lead to sustainable changes in health and social care delivery.
With direct presence in more than 40 countries, including Europe, USA, Canada and China, ECHAlliance members develop innovative solutions in the areas of health, chronic diseases, active and healthy ageing, Internet of things, personalized medicine and Big Data.
Cáritas Coimbra considers essential to network and bring the best international practices to its region and users, so it is committed to participating in organizations such as ECHAlliance. At the same time, this is also another opportunity to represent the Portuguese reality and to foster its influence in European political decisions.
---