Cáritas Coimbra participated in RO-MAN and General Meeting of the GrowMeUp Project
Cáritas Coimbra was present at the 26th IEEE International Symposium on Human-Robot Interactive Communication, RO-MAN 2017 held in Lisbon from August 28th to September 01st.
This symposium is a reference forum where innovative, results, the latest developments and future perspectives related to Human-Robot Interactive Communication were presented and discussed. The conference covered a wide range of topics related to Human-Robot Interactive Communication, involving theories, methodologies, technologies, empirical and experimental studies. Were presented papers related to the study of robotics technology, psychology, cognitive science, artificial intelligence, human factors, robot design based on interaction, among others.
Cáritas Coimbra participated in the forum "A community in ageing empowered by robots" organized by the University of Coimbra in the framework of the GrowMeUp Project to share their experience on how the technologies developed today can be transferred culturally to the users of the future, and how third sector entities can contribute to the improvement of technologies by making them closer to the market.
In addition to this topic other topics were discussed:
• From Data to Knowledge: an ethical research perspective.
• Robots as new legal entities: A legal and industrial perspective
• Public and Private Funding: Opportunities and Impact Assessment
This forum has identified possible future orientations on research and technological development, the need for specialized human resources and financing models that support the associated activities. The impact on society from economic and legal perspectives was also discussed. The discussion aimed to identify potential actions that could accelerate acceptance, promoting social robots as a solution to social problems in the areas of Environmental Assisted Living and Active and Healthy Aging.
The previous day was held the General Meeting of the GrowMeUp Project where the entire consortium had the opportunity to meet face-to-face to discuss the implementation of the projects, their opportunities and challenges.
The GroMeMeUp project is co-funded by the European Union under the Horizon 2020 funding program. Eight partners from six different countries are involved, led by the University of Coimbra (in addition to UC and Caritas Coimbra, the University of Geneva, Atrium- Orbis, the University of Cyprus, PAL Robotics, ProBayes and Citard IT Services) and who are cooperating in the development of the system.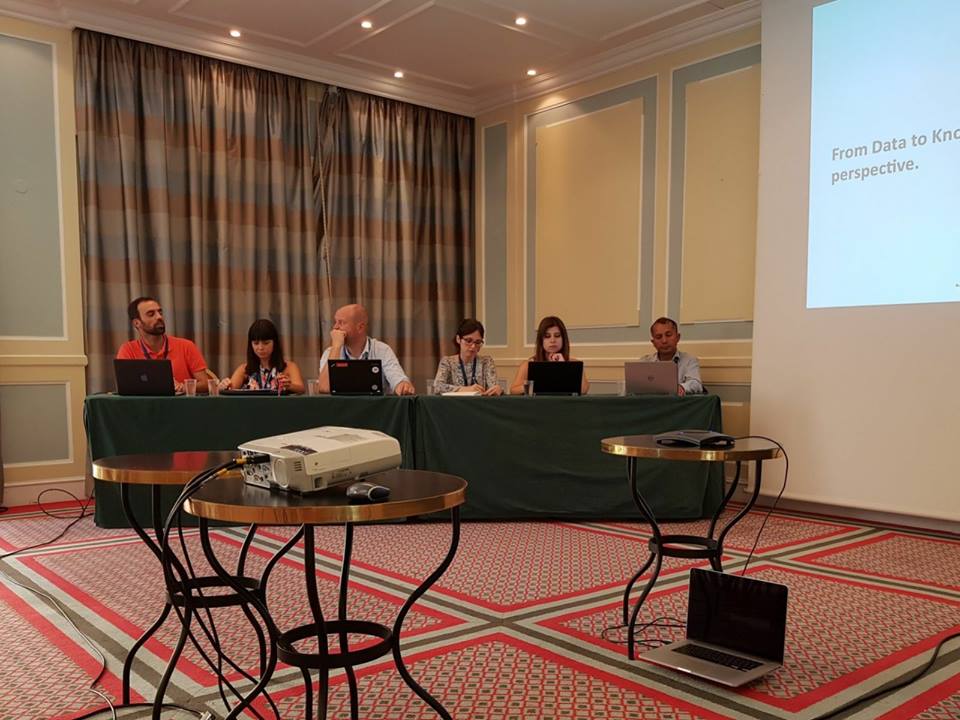 ---