PHARAON – PILOTS FOR HEALTHY AND ACTIVE AGEING
The general objective of Pharaon is to support the active aging of the European population, through the creation of a set of open, interoperable and highly customizable platforms providing advanced digital services, devices and tools, including Internet of Things (IoT), artificial intelligence (AI), robotics, cloud computing, smart wearables, and traditional algorithms for intelligent big data analysis.
The Pharaon system will be built based on existing tools provided by partners (platforms and advanced technologies), which will be customized and connected, through an integrated and user-centered approach, aimed at facilitating the provision of optimized and personalized healthcare, always ensuring dignity, autonomy and security of the end users. Pharaon's integrated platforms will be validated in two stages: one for the technology pre-validation and the other for the implementation of large-scale pilots (LSP), in six different locations in Europe: Murcia and Andalusia (Spain), Portugal, Holland, Slovenia and Italy .
---
MAIN TASKS OF CDC IN THE PROJECT:
In PharaOn, CDC will lead the Ethics tasks, which will address compliance with ethical, security and privacy procedures for each one of the pilots. The results will include ethical guidelines for the design and implementation of all pilots, the required legal and ethical requirements, a privacy and data protection strategy, as well as verification of the compliance of the project's cybersecurity recommendations.
In addition, CDC will be co-leading the communication and dissemination activities with AGE Platform and leading the Portuguese pilot together with Santa Casa da Misericórdia da Amadora (with the participation of the University of Coimbra, the University of Beira Interior and Glintt), focused on smart and friendly cities.
---
PROJECT SUMMARY
Project Name: PharaOn: Pilots for Healthy and Active Ageing
Project Acronym: PharaOn
Start date: 01/12/2019
End date: 30/11/2023
Total Budget: 21 500 000,00 €
Project Coordinator: Sssa | Scuola Superiore Di Studi Universitari E Di Perfezionamento S Anna
Partners:
Scuola Superiore Di Studi Universitari E Di Perfezionamento S Anna (Sssa)
Hewlett Packard Italiana Srl (Hpe)
Fondazione Casa Sollievo Della Sofferenza (Css)
Up Umana Persone Impresa Sociale R&S (Up)
Co-Robotics Srl (Coro)
Orthokey Italia Srl (Okey)
Asociacion Empresarial De Investigacion Centro Tecnologico Del Muebley La Madera De La Region De Murcia (Cetem)
Servicio Murciano De Salud (Sms)
Universidad Politecnica De Cartagena (Upct)
My Energia Oner Sl (Miwenergia) Consejeria De Igualdad Y Politicas Sociales De La Junta De Andalucia (Rmesp)
Consejeria De Igualdad Y Politicas Sociales De La Junta De Andalucia (Rmesp)
Universidad De Jaen (Uja)
Fundacion Ageing Social Lab (Fal)
Robotnik Automation Sll (Rob)
Indra Soluciones Tecnologias De La Informacion Sl (Indra)
Irmandade Da Santa Casa Da Misericordia Da Amadora Ipss (Scma)
Universidade Da Beira Interior (Ubi)
Caritas Diocesana De Coimbra (Cdc)
Universidade De Coimbra (Uc-Mare)
Maastricht Instruments (Main)
Roessingh Research And Development Bv (Rrd)
Stichting Nationaal Ouderenfonds (Nfe)
Universiteit Twente (Ut)
Adsysco Bv (Ads)
Innorenew Coe Center Odlicnosti Za Raziskave In Inovacije Na Podrocju Obnovljivih Materialov In Zdravega Bivanjskega Okolja (Ir Coe)
Nacionalni Institut Za Javno Zdravje (Nijz)
Dom Upokojencev Izola – Casa Del Pensionato Isola (Dui)
Ericsson Nikola Tesla D.D. (Ent)
Ascora Gmbh (Asc)
Stelar Security Technology Law Research Ug (Stl)
Gip Autonom'lab (Autonomlab)
Information Catalyst For Enterprise Ltd (Ice)
Age Platform Europe (Age)
Minds & Sparks Gmbh (M&S)
Domalys (Domalys)
Glintt Healthcare Solutions Sa (Glintt Hs)
Senlab Druzba Za Informacijsko Tehnologijo Doo (Senlab)
Sentab Estonia Ou (Sentab)
Tallinna Tehnikaulikool (Taltech)
Din Deutsches Institut Fuer Normung E.V. (Din)
Uninfo Associazione (Uninfo)
Website: https://www.pharaon.eu/
Twitter: https://twitter.com/PharaonProject
Linkedin: https://www.linkedin.com/groups/12335464/
Facebook: https://www.facebook.com/pharaon.project/
---
PROJECT FUNDING: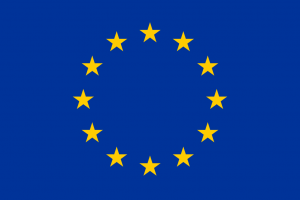 Funding for this research is provided by EU Horizon 2020 Pharaon Project 'Pilots for Healthy and Active Ageing', Grant agreement no. 857188
---
DOCUMENTS:
---
NEWS:
Cáritas Coimbra focus on projects in the community to achieve a more inclusive society
Pharaon | The Cáritas Coimbra project that uses digital solutions for healthy and active ageing
New European project of active and healthy ageing has Cáritas Coimbra as leader of Ethics and of the Portuguese pilot