Pilot of DIANA project being tested in Cáritas Coimbra's Nursing Home
The pilot of the DIANA project is taking place at Santo António Nursing Home (Cáritas Coimbra's social response), within the scope of the AAL Programme. This project is already in its test phase, which consists of installing sensors in bedrooms and bathrooms in order to enable the detection of falls, as well as providing relevant information to prevent them. 
Last June 30, 4 sensors were installed, which have been collecting information to assist the nursing and care team in general in monitoring project participants. 
The implementation of the pilot phase of the project aims to test the reliability of events detected by the system (a fall, for example) and compare them with real events (true positives, false negatives and false positives). 
The central objectives of the project are largely related to supporting the nursing and care team in tasks such as: 
monitor patient safety (detect falls);

monitor walks at night;

support activities of daily living (eg. trips to the bathroom);

observe patient health trends, and record data for later expert evaluation.
Preliminary results in terms of perception of users' movements have been very encouraging. At the end of this phase the results will be disseminated in a more detailed and in-depth way.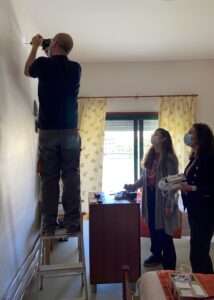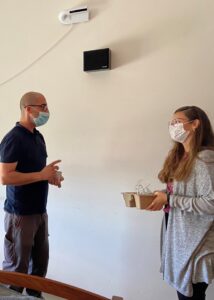 ---