Cáritas Coimbra hosted the 3rd DAPAS Consortium meeting
On November 23-24,2021, Caritas Coimbra received the DAPAS Project Consortium Meeting at its headquarters.
The project partners met for two days in Coimbra, Portugal, for the second face-to-face meeting of the project. Before this session, only two face-to-face meetings had taken place: the kick-off meeting and the mid-term review meeting, both in Austria. The other meetings were held online due to constraints imposed by the COVID-19 pandemic.
The European project DAPAS (AAL Programme) aims to test innovative solutions that promote older people's quality of life and foster their autonomy. Caritas Coimbra's role in the project is to implement the Portuguese pilot and test the usability and user-friendliness of the DAPAS system with its end-users. Caritas Coimbra has completed this task and involved 40 end-users.
Caritas Coimbra (Portugal), Ideable Solutions and the University of Deusto (Spain), AIT Austrian Institute of Technology GmbH, Medical University of Vienna, New Design University, and Red Cross Styria (Austria) and Steftung Hellef Doheem (Luxembourg) compose the project that is coordinated by Exthex (Austria).
The partners were welcomed by Caritas Coimbra and took this opportunity to reflect on the progress observed during the project and pilot evaluation.
Due to the current restrictions imposed by the COVID-19 pandemic, the event had to be held in a hybrid format, hence some partners attended the meeting online.
On the first day, the consortium discussed the state of play of the project, pilots' results, and prepared for the final review of the project.
On the second day of the meeting, project partners aligned the next steps of the project and reviewed the dissemination plan (including the publication of papers).
This meeting was crucial for the preparation of the end of the project and to share the lessons learned by partners during the project. This exchange of experiences and the feedback from the pilots' participants were essential to understanding the positive aspects of implementing technologies for the well-being of older users.
DAPAS is co-funded by the European Programme AAL (Active Assisted Living – ICT for Ageing, 2017) and in Portugal by the Portuguese Foundation for Science and Technology, Fundação para a Ciência e a Tecnologia.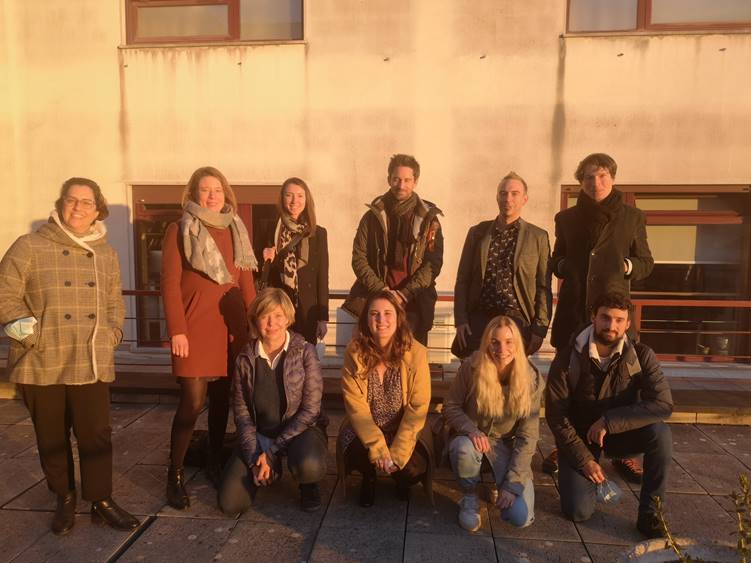 ---