Cáritas Coimbra tests pedagogical tool at its Inclusion Community Centre
In October and November 2020, Cáritas Coimbra conducted the tests of the first version of the pedagogical tool of the IGCAL Project – Improving Guidance and Counselling in Adult Learning, at its Inclusion Community Centre (CCI). This tool aims to map background learning parameters of adult learners, to expand and develop the skills of educators and other employees who support these learners and, therefore, break new ground of lifelong guidance and counselling. The good practices gathered by the consortium served as a basis for this first version of the pedagogical tool.
Adult learners and technicians of the CCI participated in the testing phase of the tool, to evaluate its applicability and effectiveness.
The results of this phase of testing will allow comparing results and the elaboration of the second version of the pedagogical tool, with the necessary adaptations and reformulations.
This is a project, approved under the European Commission's Erasmus+ Program, whose goal is to increase the quality of adult education. The consortium consists of Caritas Coimbra (Portugal), AFEdemy (Netherlands), University for Adult Education Celje (Slovenia) and Työväen Akatemia (Finland), who is the project coordinator.
Learn more about this project here.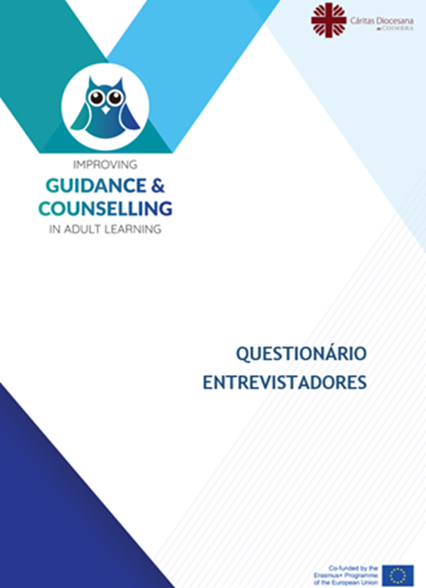 ---