Cáritas Coimbra promoted 1st LAG meeting of the EU_SHAFE project
Cáritas Coimbra held the 1st Stakeholders Meeting (LAG) of the EU_SHAFE project, on October 23rd, which took place at CCDR Centro.
The EU_SHAFE project, co-funded by INTERREG Europe Programme, has the partnership of 10 organisations from 7 EU countries. In Portugal, more specifically within the Central Region, the consortium partner is Cáritas Coimbra, with the specific support of CCDRC, ARS Centro and the National Association of Portuguese Municipalities.
The EU_SHAFE project aims at improving policies and practices in 7 European regions by developing a comprehensive approach to Smart Healthy Age-Friendly Environments (SHAFE). In practical terms, EU_SHAFE aims to influence the policy and funding of the Region through the contributions of a cooperative regional ecosystem between public authorities, regional networks, academia, associations, civil society and businesses, and at the same time to share and promote their good practices with the other 6 Project Regions.
To this end, it is essential to create a local action group (LAG) robust and consistent with various stakeholders of the Central Region with interest in SHAFE, able to add value to the gains that the project can bring to the Region.
In order to formalize the constitution of this LAG, Cáritas Coimbra held the first stakeholders meeting, attended by over 20 participants. At this meeting, the EU_SHAFE project was presented in more depth and the partners were able to clarify all their doubts.
Throughout the session, the challenges and needs felt in the Central Region were acknowledged at the level of domains selected for intervention by EU_SHAFE – Housing / Constructed Environments, Social Participation, Communication and Information and Health and Community Services. Stakeholders also shared examples of good practices that can be found at the Central Region of Portugal for sharing with international partners. The participation was extremely active and very important inputs and contributions were retained to build on the project next steps.
Over the next few months new cooperation activities will be carried out with regional and national actors, either through a 2nd meeting for partners who could not attend this session but want to join the LAG, or by holding several bilateral meetings with key actors for influencing more specific sectors of the Regional financial instrument.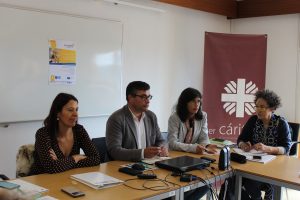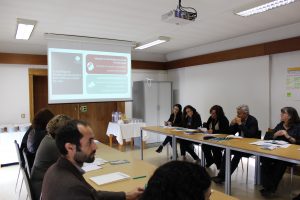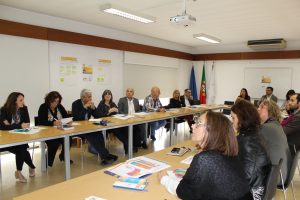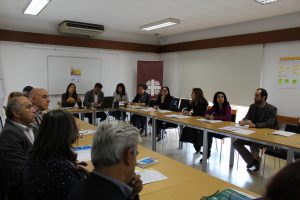 ---