European Partnership on Active and Healthy Ageing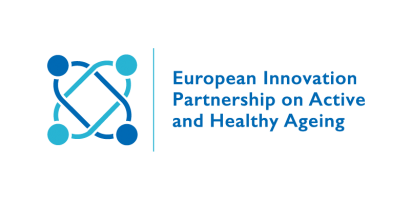 Cáritas Coimbra is Main Coordinator of the D4 group – Age-friendly environments – of the European Innovation Partnership for Active and Healthy Ageing (EIP on AHA), following the elections held in June 2016.
The European Innovation Partnership in Active and Healthy Ageing (EIP on AHA) is an initiative launched by the European Commission to foster innovation and digital transformation in the field of active and healthy ageing.
The concept of a European Innovation Partnership (an EIP) is of a partnership that can help strengthen EU research and innovation. A partnership brings together all the relevant actors at EU, national and regional levels across different policy areas to handle a specific societal challenge and involve all the innovation chain levels. The EIP on Active and Healthy Ageing was the first EIP created in 2011. It focuses on the active and healthy ageing of the people of Europe.
The coordinators – Carina Dantas as Main Coordinator and Ana Luísa Jegundo as Stand-In Coordinator – are elected for 3 years, with the aim of articulating the work for each area, namely the existing commitments at European level, their monitoring and evaluation, as well as the publication of the European reports with the objectives achieved annually. The participation of Cáritas Coimbra in group D4 – Age-friendly environments – will focus particularly on the collaborative work "Twinning and peering local and regional initiatives".
Read more:
Partnership EIP on AHA
Action Group D4
Action Plan Revised- Action Group D4
Reference Sites
---