Caritas Coimbra attends the ERA Social Innovation Conference in Lisbon
Caritas Coimbra was present at the ERA Social Innovation Conference, New Perspectives for Social Innovation, which took place on November 27 and 28 at the Calouste Gulbenkian Foundation in Lisbon. This was an event organized jointly by the European Commission, the Portuguese Government and the Calouste Gulbenkian Foundation.
The conference aimed to boost social innovation in Europe as an efficient and effective way to promote inclusive and wealth-creating public policies. The conference also intends to develop a new narrative for social innovation.
The event brought together world-class scientists in the area of ​​social innovation, innovators, social entrepreneurs, representatives of civil society, national and regional decision-makers, local and local actors, investors in social innovation, philanthropists, venture capitalists, business angels, students and politicians.
Cáritas Coimbra had the opportunity to disseminate what it is doing in the area of ​​social innovation, namely GrowMeUp, a research project co-financed by the European Union, under the Horizon 2020 funding program, whose main objective is to improve and test an innovative robot, the GrowMu, which aims to support people over 65 in their daily activities. This project involves eight partners from six different countries, led by the University of Coimbra (in addition to UC and Caritas Coimbra, the University of Geneva, Zuyderland, the University of Cyprus, PAL Robotics, ProBayes and Citard IT Services).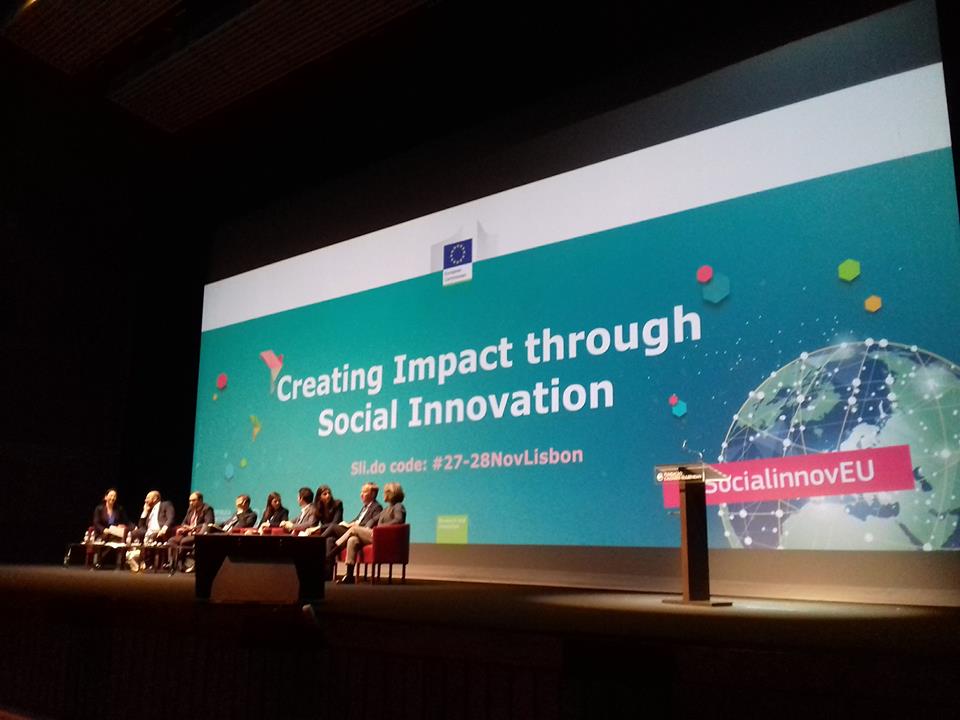 ---