Cáritas Coimbra at the COCIR Digital Health Summit in Brussels
On December 6 Cáritas Coimbra was represented by Ana Luísa Jegundo at the 4th Annual Meeting of the COCIR Digital Health Summit – The Voice of Stakeholders, to discuss the digital transformation of social and health care.
It was discussed the importance of a substantial reform in this regard against the requirements of the future older population, in particular due to the progressive increase of the burden associated with chronic diseases.
Integrated care is increasingly recognized as an efficient way of providing care to the elderly population, based on a person-centered approach, contributing to the reversal of the increasing fragmentation of social care and health care systems.
The debates at this seminar focused on the management of cybersecurity and data protection with a view to strengthening the trust associated with technology as a facilitator of innovation in social and health care, a subject that Cáritas Coimbra has closely followed, integrated in its technological innovation strategy as a way to promote active and healthy aging, for example through its participation in the GrowMeUp project.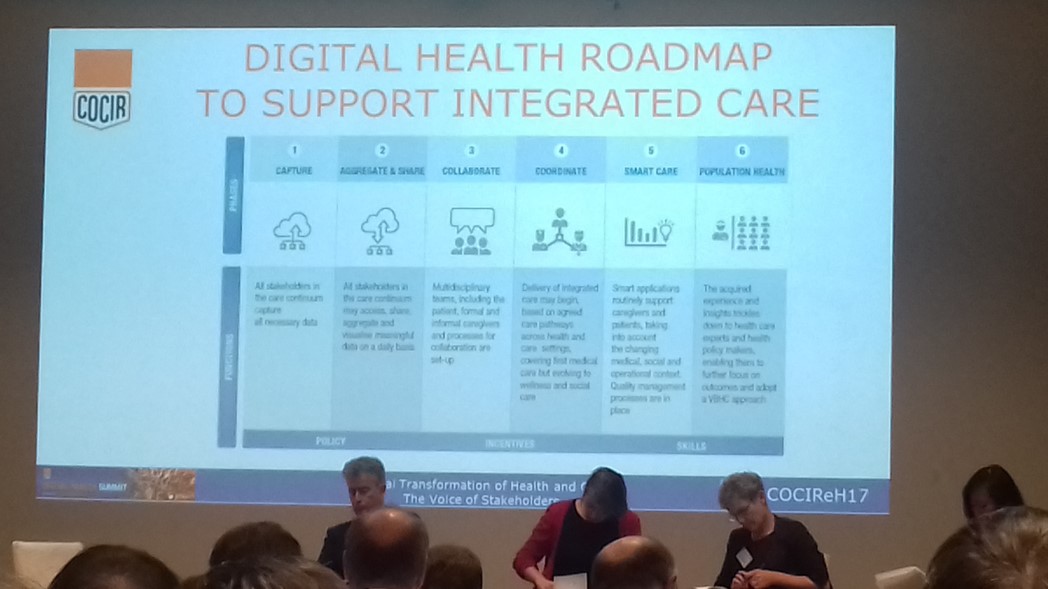 ---