Cáritas Coimbra participated in co-creation session and co-design training in Health and well-being.
On July 8, 2021, Cáritas Coimbra participated in a co-creation and co-design event where it presented the Pharaon project and contributed to the experience gained in the implementation of this project as coordinator of the large-scale Portuguese pilot. 
This event focused on the collaborative work of co-design and co-creation of a training offer that aims to foster the creation and adoption of technologies to support health care and well-being and was promoted by the Niccolla project – "The network for Innovative Care Competence Learning through Labs", funded by the Erasmus+ program of the European Union. 
The contributions of Cáritas Coimbra, with the perspective of the work developed under the Pharaon project, will help (future) health and wellness professionals to adopt and work with technology for the benefit of their clients/patients. 
Cáritas Coimbra actively contributed to the session of the courses "Legal, ethical and moral dilemmas of working with technology/ICT in the Health&Wellfare sector" and "The 'future-proof' professional in the Health&Wellfare sector". This session addressed topics such as data and user protection, ethical compliance, and digital literacy. 
The Pharaon – Pilots for Healthy and Active Ageing project aims to develop integrated platforms that enable personalized and optimized care in terms of health and social assistance, maintaining the dignity of older people and encouraging their independence, safety, and capabilities. In addition, it aims to foster its interest in the nearest natural urban areas, as well as its active participation in the preservation of the environment. To this end, it proposes the integration of digital services, devices and tools into open platforms that can be easily implemented on the ground. 
The Pharaon consortium is composed of 41 European entities and the project received a total investment of EUR 21.5 million, financed by the European Union's Horizon 2020 Research and Innovation Program under Grant Agreement 857188.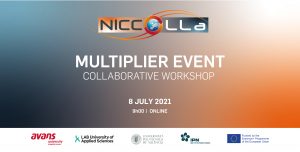 ---