Hands-on SHAFE project consortium met in Coimbra
Cáritas Coimbra hosted, on March 11st and 12nd, the Hands-on SHAFE consortium meeting, a project that aims to promote social inclusion and encourage innovation and entrepreneurship in communities.
After the meeting that marked the official kick-off of Hands-on SHAFE, on November 5th and 6th in the Netherlands, the consortium met in Coimbra to discuss its development. The project is coordinated by AFEdemy (Netherlands) and has a partnership with Cáritas Coimbra (Portugal), ISIS GmbH (Germany), Airelle Corrèze (France), Technological University Dublin (Ireland) and Politechnika Warszawska (Poland).
Hands-on SHAFE will offer online training programmes in informal learning contexts and practical tools to improve people's skills (especially with low qualifications and/or cognitive or physical vulnerabilities), enabling them to implement healthy and friendly environments for all ages, in their own homes and neighborhoods. In this way, it promotes the social inclusion of people of all ages and genders. In addition to enabling citizens to become innovators and pioneers in their neighborhoods or to become entrepreneurs in the field of smart healthy age-friendly environments services and products. The project is funded by the European Commission's Erasmus+ programme.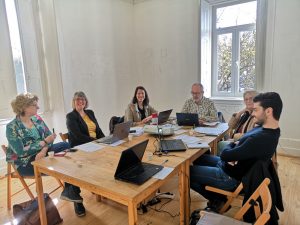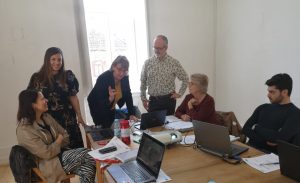 ---