Cáritas de Coimbra attends the Board Meeting of Specialists of the european project Homes4Life
Cáritas Coimbra, represented by their Director of Innovation, Carina Dantas, participated, on the 5th of June, on the Advisory Board of the European project Homes4Life, a Coordination Action and Support to the European Commission that aims to create a system of qualifications for smart housing.
Europe's demographic ageing rises the challenge to ensure suitability and adaptability of the locals to the necessities and preferences of people, and this projects aims to answer that key task.
The Homes4Life project started in December 2018 and will last 24 months, with the goal to promote life suitable environments, integrating construction solution and digitals when beneficial to the promotion of autonomy and the ageing in place. This European certification is based on a long term picture, considering real needs and people requirements, and aims to be applied in the new and existing buildings.
Homes4Life is managed by a group of nine multidisciplinar partners from five European Union countries, coordinated by TECNALIA (Spain). Cáritas Coimbra takes part as a member of the Advisory Board for this project "Homes4Life" – Certification for ageing at home and in the community, funded by H2020, aiming at incorporating the users feedback in the responses.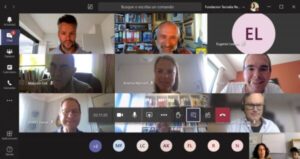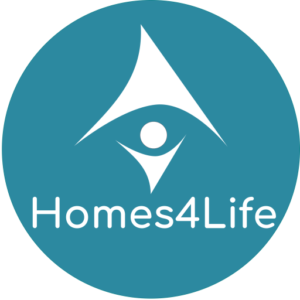 ---