Caritas Coimbra starts new project H2020 – SmartWork with meeting in Athens, Greece
Cáritas Coimbra will be in Athens, Greece, from January 9 to 11, to participate in the kick-off meeting of the Smartwork project, funded by the European Union, under Horizon 2020. The institution will be represented by Carina Dantas and Flávia Rodrigues, from the Innovation Department.
SmartWork aims to develop and validate innovative digital solutions so that older workers can remain actively involved in working life, helping them to renew their work skills and adopt healthier lifestyles, considering any age-related health conditions.
The project is coordinated by the company Byte, from Greece, and the remaining partners are: Cáritas Coimbra and Instituto Pedro Nunes (Portugal), UPAT (Greece), Raisin the Floor International Association (Switzerland), Roessingh Research and Development Sparks (United Kingdom), Coin (Sweden), Arhus Kommune (Denmark) and ECHAlliance (Ireland).
Cáritas Coimbra has a very strong role in this project, leading two work packages – at the level of co-creation and use cases, as well as validation of the solution in real context. It will also be leading some tasks in other areas, namely in the area of ethics, being Carina Dantas the President of the Ethics Board of the project.
This first launch meeting has as objectives the presentation of the partners, the introduction of the main objectives and the planning of the first year of work.
Cáritas Coimbra will have the opportunity to present the institution, as well as the work and actions that have been developing.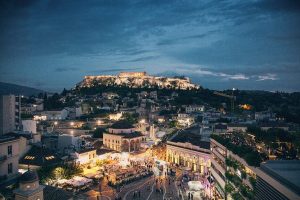 ---