Cáritas Coimbra presented the SmartWork project at the Sheld-on conference | COST
Cáritas Coimbra attended the second meeting of the Sheld-on project (smart habitat for the elderly) working group, supported by the COST Association, which took place on October 16th and 17th in Ohrid – Macedonia. The conference brought together researchers from various countries to discuss Friendly Environments for older citizens.
The Sheld-on project seeks to foster the exchange of knowledge and the development of a joint research agenda for the design of multifunctional indoor environments to meet the ageing requirements of the European population, while promoting healthy and safe ageing.
In this sense, Willeke Van Staalduinen, representing Cáritas Coimbra, presented the scientific article "What users want – research on workers, employers and caregivers demands on SmartWork AI system". This article, authored by Willeke, Carina Dantas and Sofia Ortet, from the Institution's Innovation Department, made it possible to define the needs of the SmartWork system end-users. Consulted on their preferences for the SmartWork AI system, older workers most value as useful an application that informs on meetings and events, provides guidance, reminds on appointments, provide training contents, transfers work between devices and manages or organises the work.
The SmartWork project is funded by the European Commission under the Horizon 2020 and aims to develop and validate innovative digital solutions so older workers can remain actively involved in their working life by helping them to renew their work skills and adopt healthier lifestyles, considering any age-related health conditions. To know its viability, the system will be tested in Portugal and Denmark in working environments.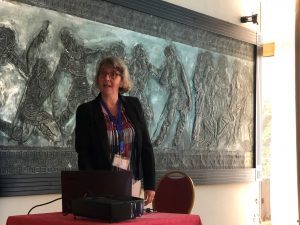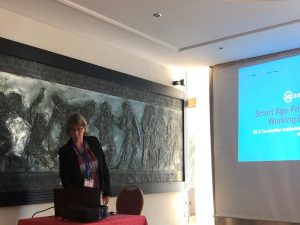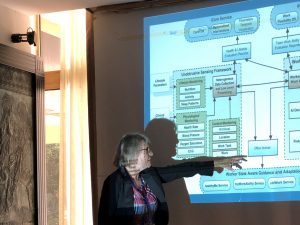 ---