SmartWork project consortium meets in the Netherlands
Cáritas Coimbra will be in Enschede, the Netherlands, on 27th and 28th November to participate in the 2nd plenary meeting of the SmartWork consortium, a project funded by the European Union, under the H2020 program.
Carina Dantas and Sofia Ortet, from the Innovation Department, will represent Cáritas Coimbra. On the first day of the meeting, they will present the standardization and concertation activities, holding a mini-workshop. On the second day, together with the relevant partners, they will promote an open discussion about the pilots to be held on the ground.
Cáritas Coimbra has an important role in this project. It leads two work packages – co-creation and use cases and validation of the solution in real context – and is responsible for tasks in other areas, notably ethics, with Carina Dantas being the President of the SmartWork Ethics Council.
SmartWork aims to develop and validate innovative digital solutions so that older workers can remain actively involved in working life, helping them to renew their work skills and adopt healthier lifestyles, considering any age-related conditions. The project is coordinated by the company Byte, from Greece, and counts, in addition to Caritas Coimbra, with partners Pedro Nunes Institute (Portugal), UPAT (Greece), Raisin the Floor (Switzerland), Roessingh R&D (Netherlands), Sparks (United Kingdom), Coin (Sweden), Arhus Kommune (Denmark) and ECHAlliance (Ireland).
This meeting will aim to take stock of project developments, knowing the tasks that each partner has accomplished to date, and planning next steps.
Get to know the agenda of the 2nd SmartWork Plenary Meeting.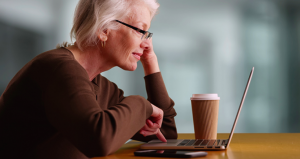 ---